The resurgence of the ride-sharing ban in Japan – will it happen this time?
Discussions on lifting the ban on ridesharing have suddenly gained momentum after Prime Minister Kishida said in his policy speech on 23 October 2023 that he would address the challenges of ridesharing while addressing serious social problems such as a shortage of local transport providers and transport services!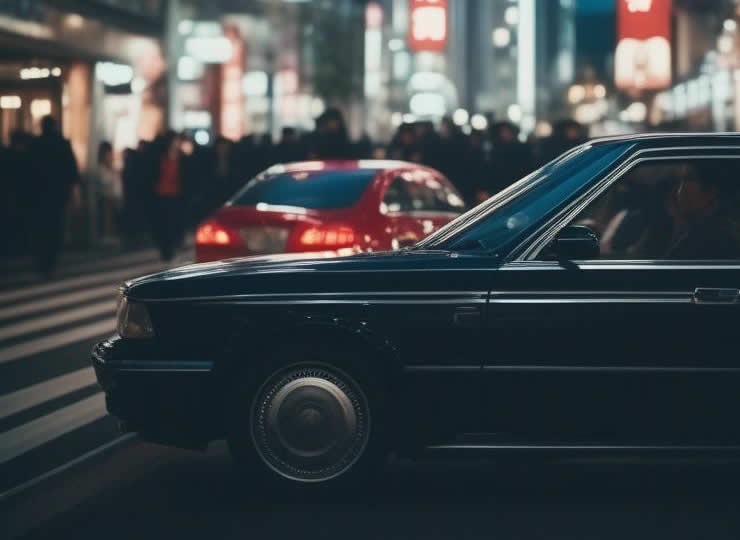 The lifting of the ban on ridesharing has been discussed several times before, but all failed due to strong opposition from the taxi industry and others, and the current situation is that it is an illegal practice known as 'white taxi'. This time, however, former Prime Minister Kan and Digital Minister Kono, who reduced the price of mobile phones, are among those who have taken up the banner, and it looks as if it will be more than just a discussion.
The reason behind the ban is that taxi driver shortages are becoming serious in tourist areas and city centres, as taxi drivers who left their jobs after the Corona disaster have not returned, even though demand for taxis has recovered due to the recovery of after-Corona inbound traffic.
However, some believe that this is only an ostensible reason, and that in reality there is no way to crack down on ride-sharing services for foreign visitors to Japan using foreign apps, which have already taken root, and that the ban is being lifted out of necessity. However, if the Japanese Government decides to 'legalise' the industry, we hope that it will take this opportunity to create a framework to foster it as an industry that truly contributes to the Japanese economy.