GM re-enters the European market with the Cadillac Lyriq, could it be a game-changer?
The BEV shift has changed, encouraged or forced change in many aspects of the automotive industry, but GM's move to re-enter Europe was somewhat unexpected.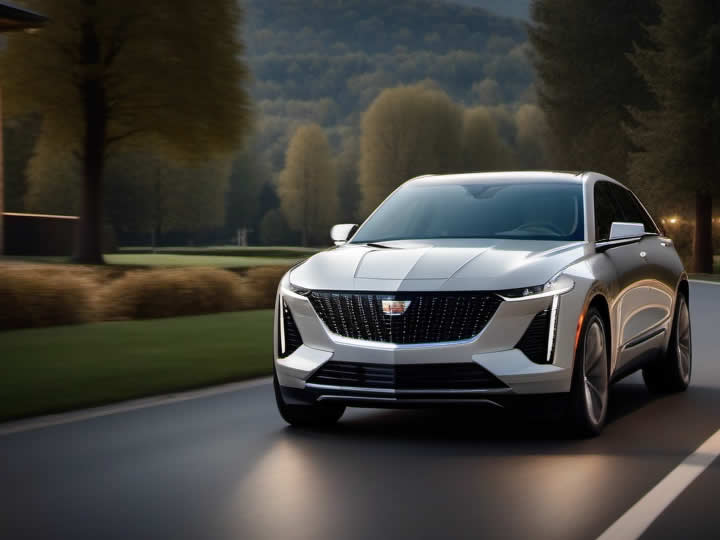 This is because GM has recently adopted an inward-looking strategy, concentrating on North America and China and offering almost exclusively light trucks. Looking back, the joint venture with Fiat in Europe was dissolved without success, and Opel/Vauxhall, which had been unable to turn a profit for more than 20 years, was sold to PSA in 2017, giving the impression that the burden had finally been lifted and the company was refreshed. It now only sells some Cadillac cars and the Corvette in small numbers via independent distributors. So the plan to start selling Cadillac Lyriqs, starting in Switzerland, was a fresh surprise. After all, this is a car manufacturer that was once the world's top automaker, and it is clear that it was timing its global expansion once again.
The SUV boom has not been a tailwind for Jeep either. The SUV boom also failed to catch up. The reason why GM is re-entering the market at this time is that the BEV market is in its infancy, and Europe is not a small enough market to be abandoned. Europe has the second largest BEV market after China, and with no dominant market leader yet, it is not surprising that GM saw this as an opportunity to re-enter the market, which is unlikely to happen again in the future. The Chinese brands may not be able to attract a lot of attention due to their rapid progress, but it is not a bad strategy to target the premium SUV segment at this time, when there is less risk of being singled out as a target.
However, this segment includes models from the three German brands as well as long-established European brands such as Volvo and Land Rover; Stellantis and Renault also have products aimed at shifting upmarket, and in addition to Tesla, Geely Automobile's luxury brand Zeeker and others have also established European headquarters and are moving into the market in earnest. It will be difficult for Lyriq to become the segment leader in these circumstances, but if Cadillac can establish a presence in the European BEV market, it may provide a hint for future global expansion of US brand vehicles.