1.11 million visitors to JAPAN MOBILITY SHOW 2023
The JAPAN MOBILITY SHOW 2023, held mainly at Tokyo Big Sight from Thursday 26 October to Sunday 5 November 2023, attracted 1.112 million visitors.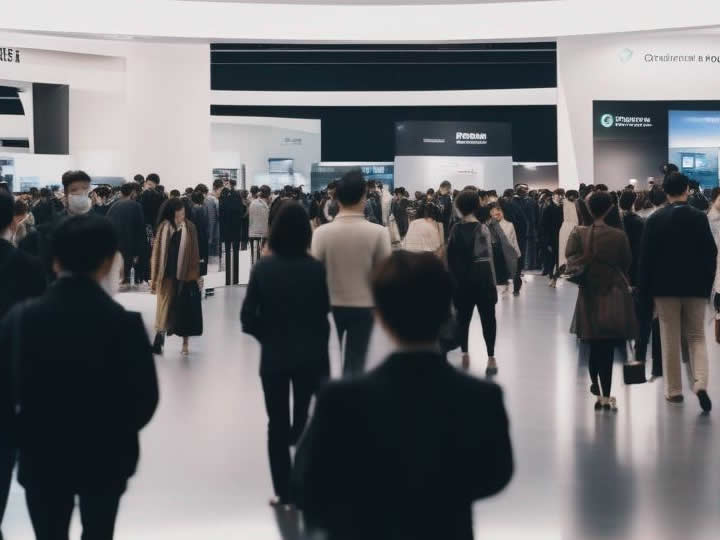 This was a decrease from the 1.3 million visitors of the Tokyo Motor Show 2019, which is positioned as the previous show, but due to differences in the way the number of visitors is calculated, it is not possible to make a general comparison, and the fact that the number exceeded 1 million can be considered a certain success. The show was attended by 475 companies and organisations beyond the automotive industry, and a wide variety of mobility other than cars, including small robots, foldable motorcycles, ultra-compact mobility such as electric kickboards and next-generation single-seat hands-free mobility, flying cars and other types of mobility operating in the The future was shown. The scale of the hands-on events exceeded that of the previous show, and there was a lot of effort put into making it easier to visualise the future of mobility through experience. In addition to test drives of the latest models, personal mobility test drives were increased, enabling more people to experience next-generation mobility.
The automobile manufacturers' booths, which form the core of the Mobility Show, not only displayed the latest mass-market vehicles and concept models as in the past, but many also made a general appeal of the concepts for future mobility that each manufacturer is focusing on, with each company showing its own distinctive features. Subaru, for example, made a surprise announcement of its Subaru AIR MOBILITY Concept, a flying car for which no information had been disclosed in advance.
In addition, many start-ups exhibited at this year's Mobility Show, and a space was set up for business meetings between these start-ups and conventional companies in the automobile industry, etc. According to the management, more than 430 business meetings were held during the show, with the next round of meetings decided upon. The show is also a place for matching with start-ups that will lead the way to the future. The show is expected to attract more than one million visitors, and is a unique form of mobility show in Japan, unparalleled anywhere else in the world.