Business Consulting
Business planning
Determination of business strategy and business plan
Companies seeking an IPO are required to submit a business plan for the listing examination, and many of them have already made some progress in terms of sales size and organisational structure, so their business plans are often prepared as an extension of their existing business. However, few companies take into account the advantages and disadvantages of considering their business plan as an extension of their current business, which means that valuable opportunities for management improvement are lost when looking at the post-listing period. We believe that the reason for this situation is that both the client company and the IPO consultant temporarily forget to adopt the best solution from a long-term perspective. We believe that the real business plan required when preparing for an IPO is a management plan that takes into account business development after the IPO, even before the IPO, and that, if possible, it is ideal to construct a management plan with a view to an IPO from the time the company is established.
Organisation before business planning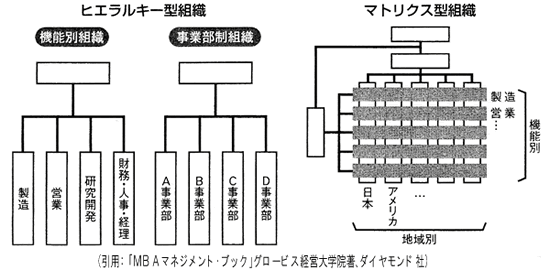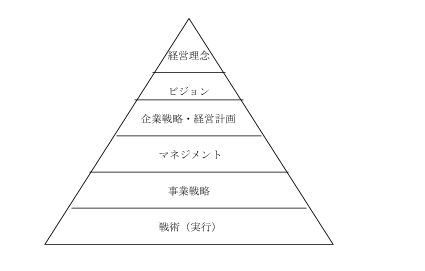 In developing a business plan, it is essential to design business strategy, marketing and management. In addition, when the listing examination is conducted, the company must have been operating under the management plan for at least two years, so building up the company's corporate structure at an early stage will lead to a smooth IPO.
● Items for consideration
Management philosophy/vision
Management strategy/business plan
Marketing
Purchasing/manufacturing
Sales/service
Management/administration
Management is not something that is designed and completed, but is most meaningful when it leads to management improvement through implementation and verification, and it is important to improve the performance level of the entire company organisation by quantifying each item in order to verify whether the original plan has been implemented or not.
Balanced scorecard
.
The Balanced Scorecard is a 'strategic management framework' and 'strategic communication' tool that uses four perspectives: financial, customer, business process, human resources and change. It was published in 1992 by Robert S. Captain of Harvard University, USA, and management consultant David P. Norton. It is an action management frame consisting of a strategy map and a scorecard. This balanced scorecard enables the implementation and validation of quantified plans.