Company profile
Greetings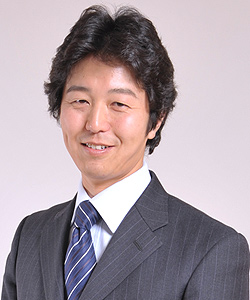 Thank you for accessing and using our services.
We started out as an individual law firm dealing with inheritance and wills, with the philosophy of "supporting people's happiness".
Thanks to your support, we have had a continuous stream of clients since the opening of our office, ranging from small and medium-sized businesses to consulting for companies listed on the first section of the Tokyo Stock Exchange.
In 2008, we introduced the industry's first ERP system in order to further improve the quality of our business and to respond to the trust of our clients, and we have been able to respond to our clients' requests with reliable quality and overwhelming speed.
In the "licensing business," which is a regulated industry in which businesses need to obtain administrative permissions and approvals, the key to success lies in the strategic thinking on how to understand and actively utilize the law based on the premise of compliance with laws and regulations, etc. We have a team of public officials who directly supervise businesses. In addition, we have strong connections with the central government, including the district government "Kasumigaseki", where we have confirmed and advised on the interpretation and application of laws and regulations.
In addition to financing, business planning and M&A consulting, we also offer consulting services for IPO and listing, acting as a coordinator with related professionals such as attorneys, certified public accountants and patent attorneys to solve our clients' problems. We have an increasing number of projects in this field. Because our firm is based as an administrative scrivener's office, we are particularly strong in providing consulting services in the field of licensing and approval, including the formulation of business strategies and marketing, and we are well prepared to provide comprehensive one-stop management support services.
We also provide comprehensive support for the acquisition and modification of permits and approvals, as well as financing, in addition to capital increases, liquidations of affiliates, and corporate changes that occur as our clients' business plans evolve, and we have gained the patronage of clients in a wide variety of fields, including financial services (e.g., banks and insurance companies), transportation, manufacturing, real estate developers, catering, mail-order sales, human resources, medical care, cosmetics, and apparel.
As the activities of Japan and the Japanese people in the 21st century are expected to further develop globally, we strive to keep up with the progress of our clients and strive to develop our firm's business by placing great importance on personal relationships.
We are grateful for the opportunity to meet our clients. Thank you very much for the opportunity to meet with you.
Features of New Japan Management Office
1. uniqueness in understanding both the law and management
The most common request we receive from business owners is that they want someone who understands management. Even if the answer is the right answer to a consultation or request from a legal or procedural standpoint, it may not be the best response for the client. In some cases, the next best solution may be the better one in the long run. We always try to propose the most appropriate solution by taking a half-step forward while maintaining close communication with our clients, and we want to be an office that understands what we are talking about.
2.Wide range of practice areas covering almost every industry
Thanks to the support of our clients, we have a wide range of clients in a variety of industries, from financial services such as banking and insurance to transportation, manufacturing, real estate development, catering, mail order, human resources, medical care, cosmetics, and apparel. The typical image of an administrative scrivener's office is one that specializes in a particular licensing industry, but we work with a wide variety of industries and clients to provide cutting edge solutions that cut across industry structures.
3.Speed and quality service through ERP
In 2008, we were the first in the industry to develop and implement an ERP (Enterprise Resource Planning) system of our own, which enabled us to quickly comply with the Financial Instruments and Exchange Law (J-Sox Law) and the e-documentation law, both of which are required for management in the 21st century. As a result, we were among the first to comply with the Financial Instruments and Exchange Law (J-Sox Law) and the e-Document Law, both of which are required by management in the 21st century. We have a system in place to meet the consulting needs of the fast-paced, information-oriented society, in addition to management based on the confidentiality obligations of the Qualified Business Law (sexuality and subjective management).
4.Providing advanced management through MBA management
Makoto Inomata, the firm's representative, teaches business management at the SBI Graduate School of Business and reflects his MBA management in the management of his own firm. As a result, we are able to provide not only legal and managerial services for governmental procedures, but also, at our clients' request, we are able to enhance our clients' overall corporate value by increasing their free cash flow and net present value (NPV). We offer the best possible solutions to increase the value of your business. We have built strong relationships of trust with companies that have gone beyond the conventional management framework of their business operations and achieved dramatic increases in business performance through our assistance.
Our office structure responds to the speedy economy
.
Our firm responds to clients' requests by dividing its practice into a Consulting Department (Consulting BU), a Legal Procedure Department (Procedure BU) and a Document Production Department (Document BU). Of course, these departments place the highest priority on our clients' needs, and therefore, information between them is centrally managed by the ERP system, which allows us to respond quickly to the needs of our clients across departments. Please feel free to contact us, even if it is a simple matter. We will act as your concierge and answer your questions.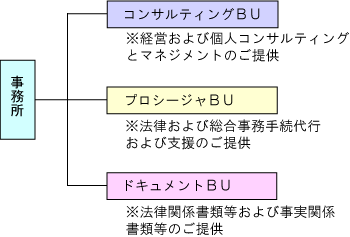 Profile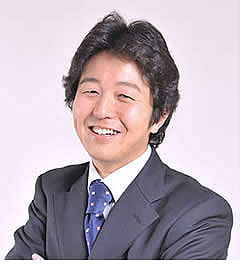 Makoto Inomata
The president of the New Japan Management Office and a lecturer at SBI Graduate University.
Registered expert with the Tokyo Chamber of Commerce and Industry, and also registered expert with the Tokyo Metropolitan Business Succession Center and Kanagawa Prefecture Business Succession Center.
Born in 1973 in Kanagawa Prefecture.
Graduated from Senshu University, Faculty of Law.
Management consultant working on the sale of companies (businesses) in M&A, especially on business succession issues where there is a lack of successors. Administrative Scrivener.
Expert in both management and law, with clients from Hokkaido to Kagoshima prefecture in Japan.
Specializes in providing management guidance in regulated industries, and is also focused on improving the GDP of the Japanese economy through IPOs and listings through new business planning and revitalization. He also focuses on improving the Japanese economy's GDP through initial public offerings (IPOs and listings) by planning new businesses and revitalizing them.
Usually travels around the country as a consultant to business managers and brain to the president, helping them develop business plans and strategies, and is also active in writing, lecturing, and teaching seminars. He has a reputation for his easy-to-understand explanations. He is in charge of business model planning at the SBI Graduate School, where he works as a lecturer.
His hobby is driving. love Otoya casual restaurant's "Shima hokke teishoku, a large bowl of five-grain rice".
Writing a newsletter, "How to build a Good Business (CSR Marketing)".